Increase Your Presence with an Exhibition Booth
Are you looking to broaden your reach and enhance your influence in the field of education? If so, join us at the VSTE Conference in Roanoke, Virginia, December 3-5, 2023. 
By partnering with VSTE, you can elevate your profile, attract new customers, establish connections with the educators you serve, and become the buzzworthy brand that everyone is discussing positively. As someone who is passionate about supporting teachers and improving learning outcomes, this is an opportunity you won't want to miss.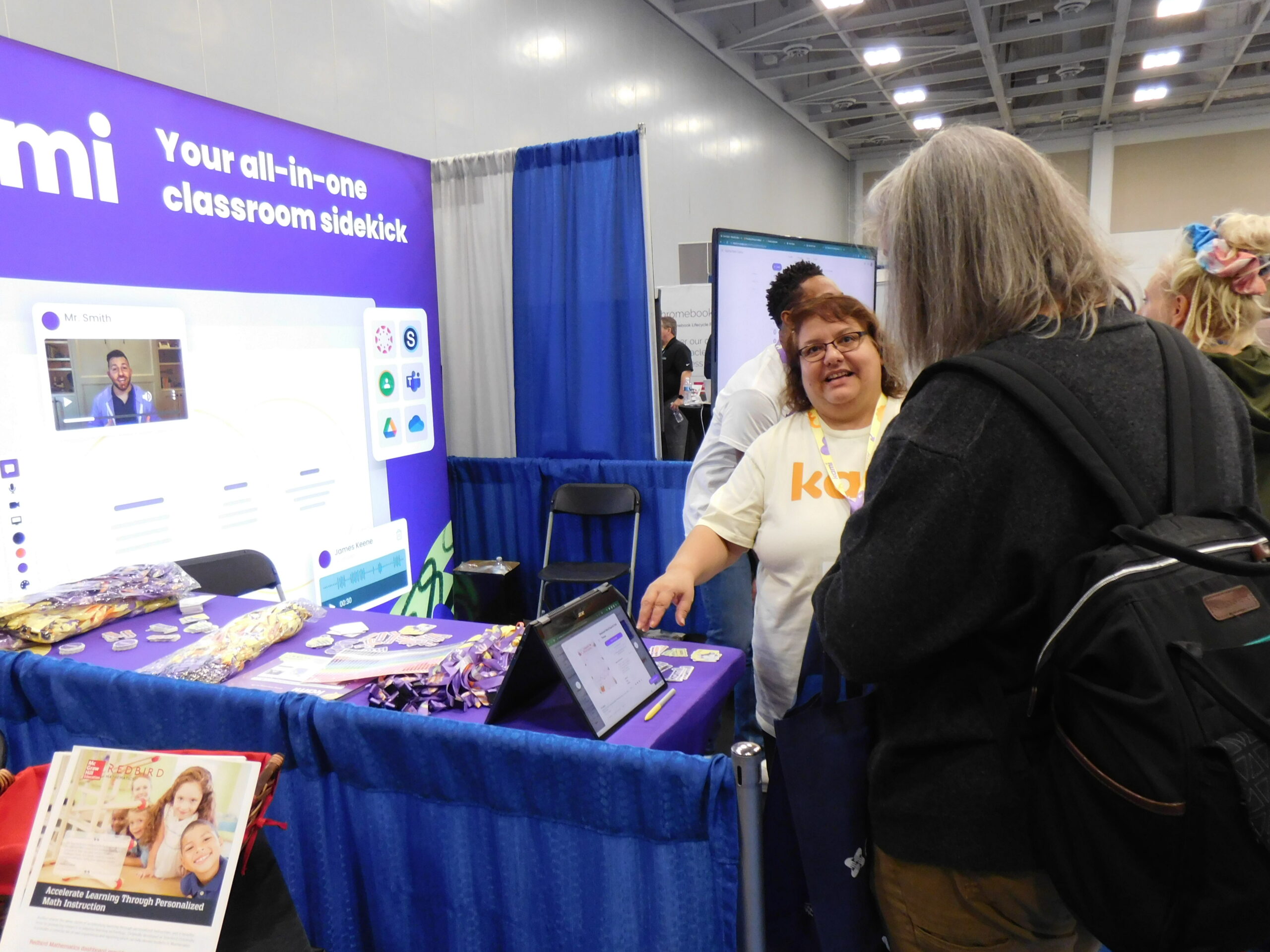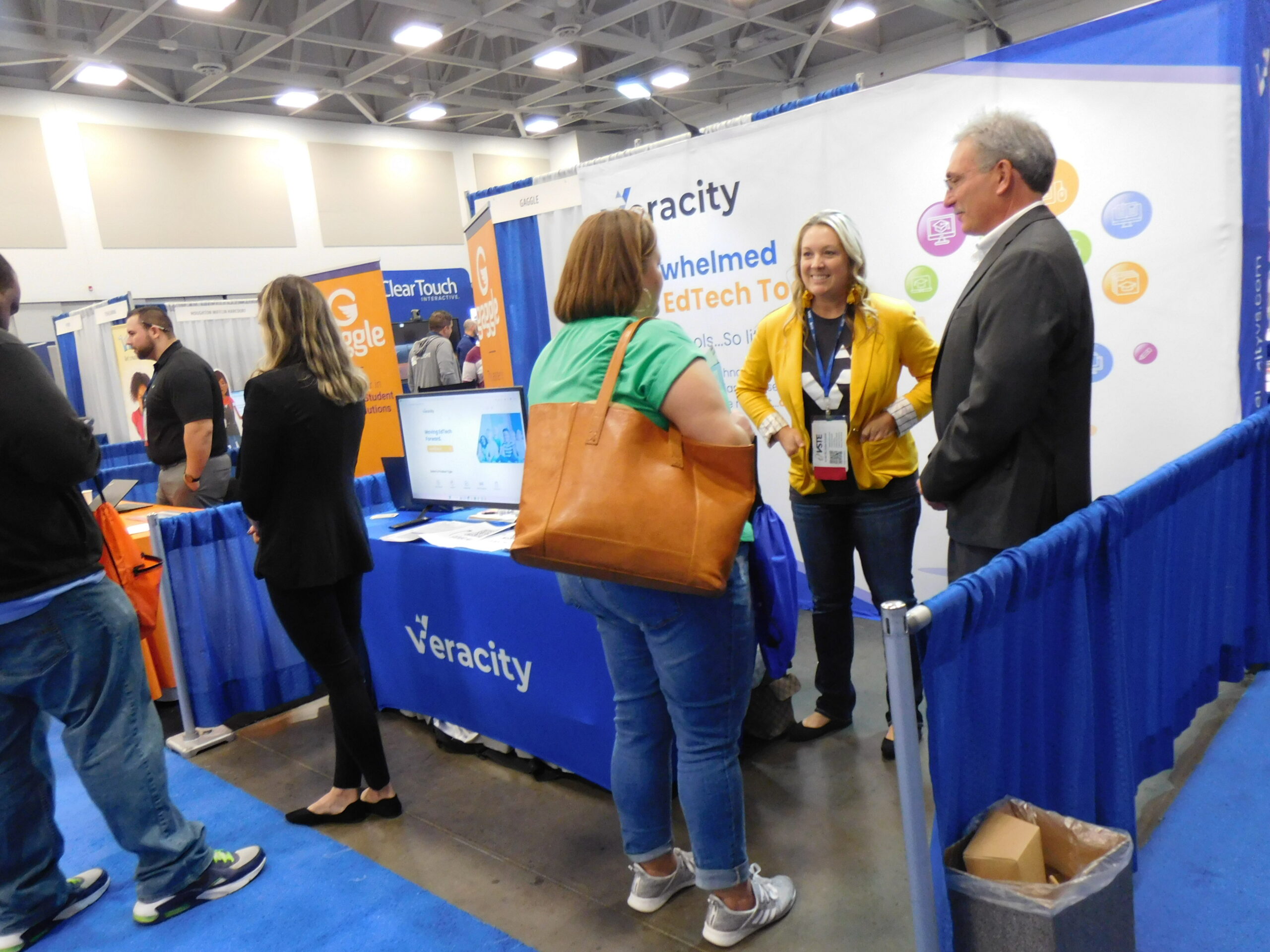 Advantages of Being a VSTE Exhibitor
The advantages of participating as an exhibitor at the VSTE Conference are abundant. Here's a sneak peek of what you can anticipate gaining from your involvement and why exhibitors come back to VSTE every year.
Boost Your Social Media Reach with the Power of Attendee Posts!
Get ready to witness a flurry of social media buzz as attendees share their experiences of your demos, products, and brand across multiple platforms. And the best part? It's a cost-effective marketing strategy that won't break the bank!
Take Your Client Relationships to the Next Level with In-Person Connections!
Building stronger relationships with your current clients not only boosts their satisfaction but also paves the way for greater word-of-mouth referrals. And what's better than meeting your clients face-to-face to strengthen those connections?
Supercharge Your Lead Generation Efforts!
Attract potential customers who are keenly interested in your services and eager to hear about your products, events, and promotions. Meet them in person, make a lasting impression, and watch your leads soar!
Accelerate Your Journey to Sales Success!
Every new lead and connection brings you closer to achieving your sales goals. And who doesn't want to achieve their goals? So, get ready to seize every opportunity, connect with your prospects, and take your sales game to the next level!
Rub Shoulders with the Best in the Field!
Get ready to network with thousands of top-notch educators and leaders who are serious about their profession. These high-quality attendees are just the people you need to meet to take your career or business to the next level. So, don't miss this opportunity to make meaningful connections and stand out in your industry!
Take Charge of Your Brand and Stay Ahead of the Competition!
Seize this opportunity to showcase your brand, expand your network, and gain a competitive edge. By attending, you'll not only strengthen your market share but also demonstrate your commitment to staying on top of industry trends. So, get ready to mark your calendar, show up, and let everyone know that you're a force to be reckoned with!
Forge Lasting Connections with Your Fellow Exhibitors!
While it's important to be competitive, don't forget that connecting with other exhibitors can be equally valuable. Engage in meaningful conversations with like-minded individuals and exchange ideas on how you can all better support educators. So, step outside your comfort zone, make new friends, and discover exciting new ways to make a difference in the education industry!
Who's Coming to VSTE
Overview of Attendees at VSTE 2023
As an exhibitor at VSTE's Convention & Exposition, you'll have the chance to engage with numerous educators and influential individuals who are keen on seeking solutions, exploring new products, and expanding their knowledge about the most advanced and innovative educational technology.
View the overview of the people you can expect to network with at VSTE 2023:

1,000 attendees

60% Instructional Technology Coaches

20% Classrooom Teachers/Media Specialists

10% Division or School Based Administrators

10% Other School Based Personnel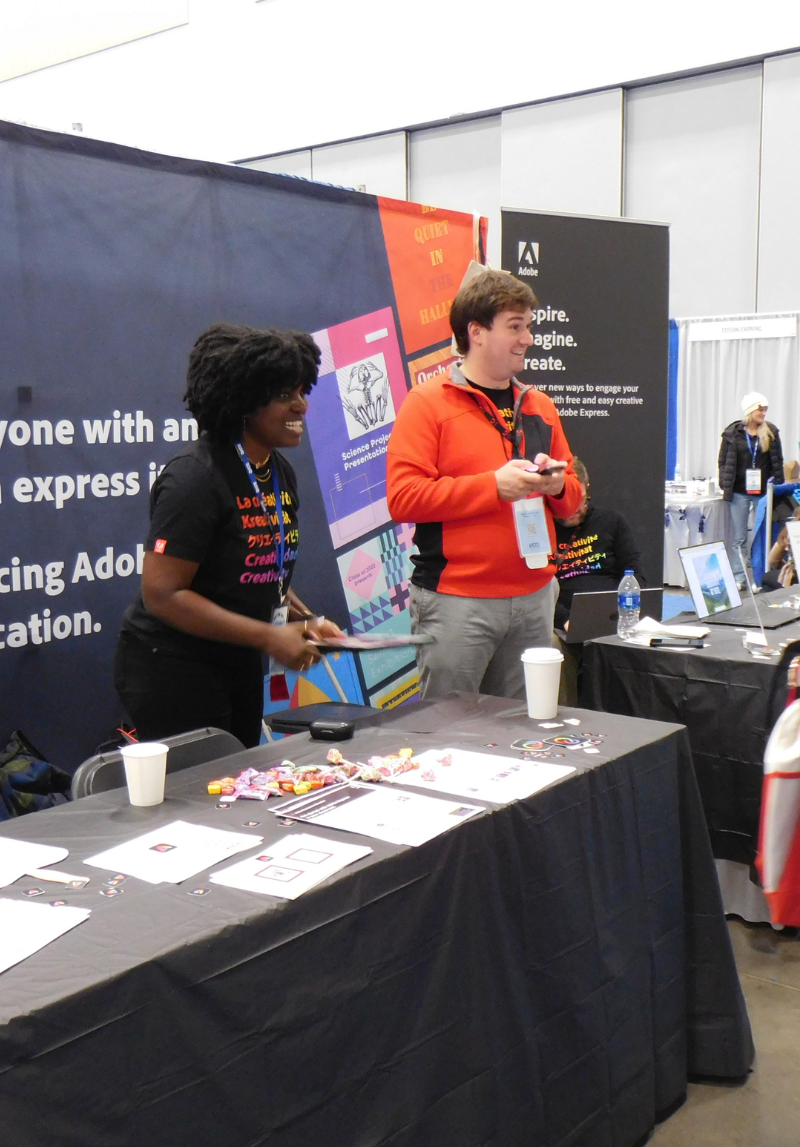 Get the VSTE Newsletter
Subscribing with the button below will take you to a brief form to complete. This form will quickly capture the needed information to sign you up for the newsletter and ensure you receive periodic updates related to the Virginia Society for Technology in Education.