Presentation Proposal Deadline | June 30, 2023
The VSTE Annual Conference
Why Present at VSTE?
Share your knowledge and expertise with others.
VSTE works to have teachers as presenters so we can all learn from someone who has first-hand experience.
Presenting at VSTE allows you to show what you have learned and share the experiences you have had with your students in your classroom.
Presenting at VSTE allows you to share your passion for the use of educational technology with others.
Enhance your professional profile.
Build your professional credibility by sharing what you know and helping others build their knowledge base.
Expand your professional relationships by working with educators from across the Commonwealth and beyond.
Network with leading experts.
VSTE is a great opportunity to meet other experts in the field of educational technology and instruction.
Connect and build your professional network.
See what others are doing with educational technology.
Have the opportunity to explore the latest trends in our ever-changing world of instructional technology.
Inspire and be inspired
Learn ways to improve your practice.
Learn with others and help them improve their practice.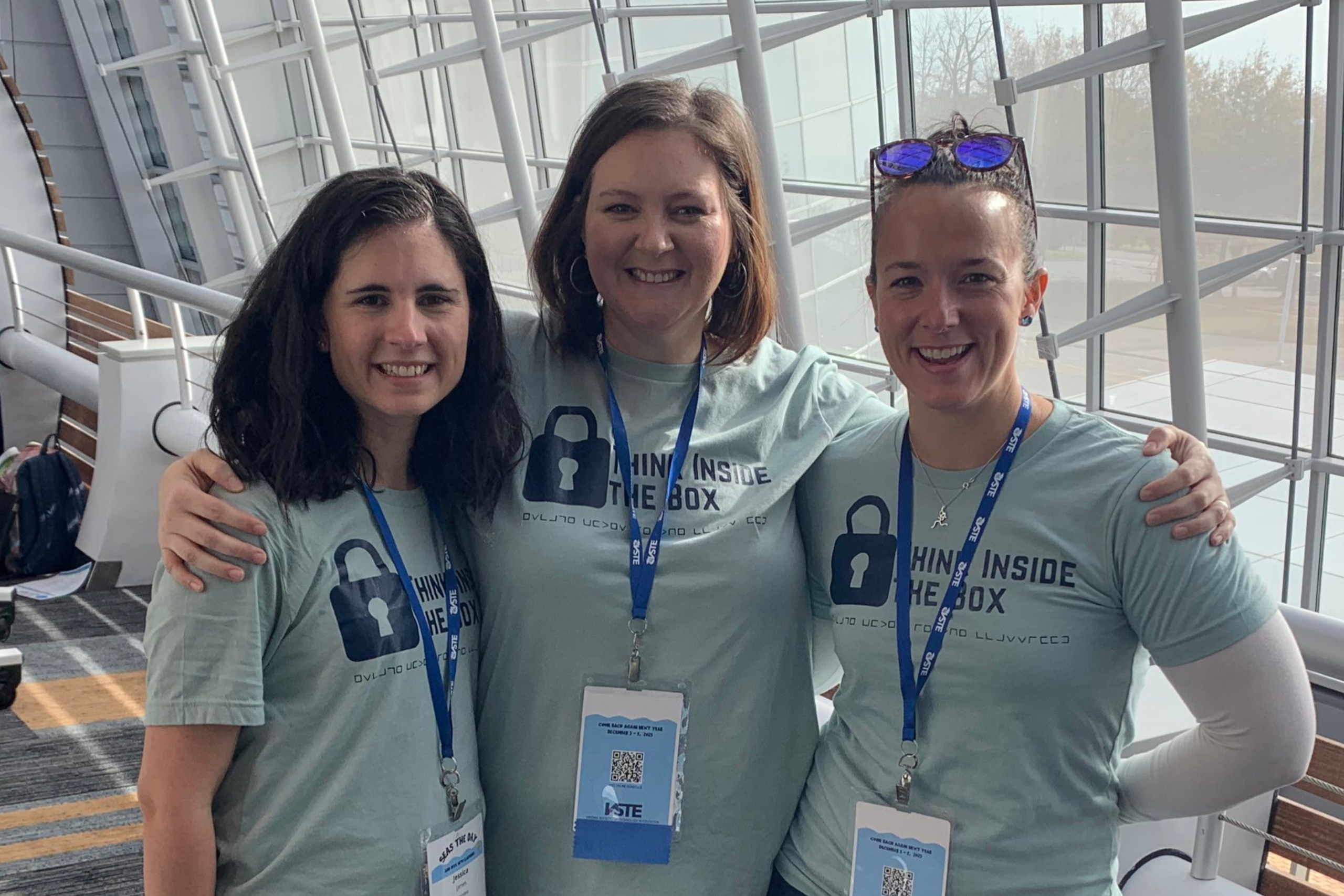 Choose Your Presentation Format
Live In-person format
One or two presenters will lead a 1 hour presentation. Demonstrating best practices in instruction and professional learning, they may incorporate hands-on activities, lecture-type presentations, interactive activities, or any other interesting and engaging formats. 
Virtual Synchronous Session
This 1 hour session will have the presenter in person at the VSTE conference while all the session attendees will be virtual.  These sessions will be designed to demonstrate successful strategies for learning at a distance as well as share engaging content for the virtual conference attendees.
Poster Sessions
Poster sessions are a Monday-ONLY event. Create a poster or display showcasing your most exciting activity/tool/strategy from your experience.  These presentations will be done in a poster format that will be displayed in the open areas of the conference. Each presentation will have a bulletin board and a small table as the display area. Presenters are encouraged to bring manipulatives, demonstration materials, and resources to give out, and sample student work when appropriate. Attendees will be able to walk around and view these posters to learn about educational technology content or strategies.  Detailed descriptions and illustrations will be necessary components of the Poster session displays. You and your co-presenter interact directly with the attendees as they walk through the display area. 
Innovation station
These 1 hour sessions are a unique VSTE conference experience. They are scheduled in an open, flexible area in the conference center, allowing attendees a greater opportunity to interact with both the presenters and the content. For Innovation Station at the 2023 Conference, we are looking for presentations that emphasize a hands-on, interactive format around topics such as STEM, robotics, maker spaces, virtual/augmented reality, and much more. If you would like your proposal to be part of the Innovation Station at the Conference, make sure your description emphasizes the interactive features of your presentation.  It should use relevant terms that will attract the tension of both the program committee and your potential audience. The goal is to share the amazing things you are doing in an interactive environment.   If you have questions about whether your proposal idea might be a good fit for the Innovation Station area of the conference, or how you might modify a proposal to fit, please feel free to write to us.
Here's How it Works
You submit your proposal on the VSTE website.
All submissions go through a blind-review selection process by a committee.
Acceptance emails are sent to selected presenters when the review process is complete and a tentative schedule is created.
Presenters and co-presenters register for VSTE23.
Presenters and co-presenters attend a short "What to expect when presenting at VSTE information session."
Presenters are asked to provide handouts, materials, and your presentation slides in advance.
Watch your email for additional information and requirements as the conference gets nearer.
Come to VSTE23 and present.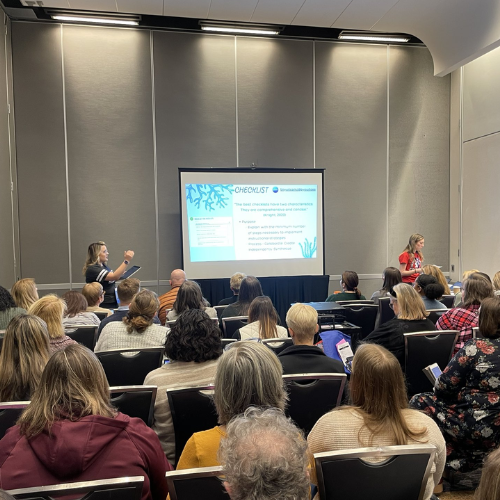 Get the VSTE Newsletter
Subscribing with the button below will take you to a brief form to complete. This form will quickly capture the needed information to sign you up for the newsletter and ensure you receive periodic updates related to the Virginia Society for Technology in Education.